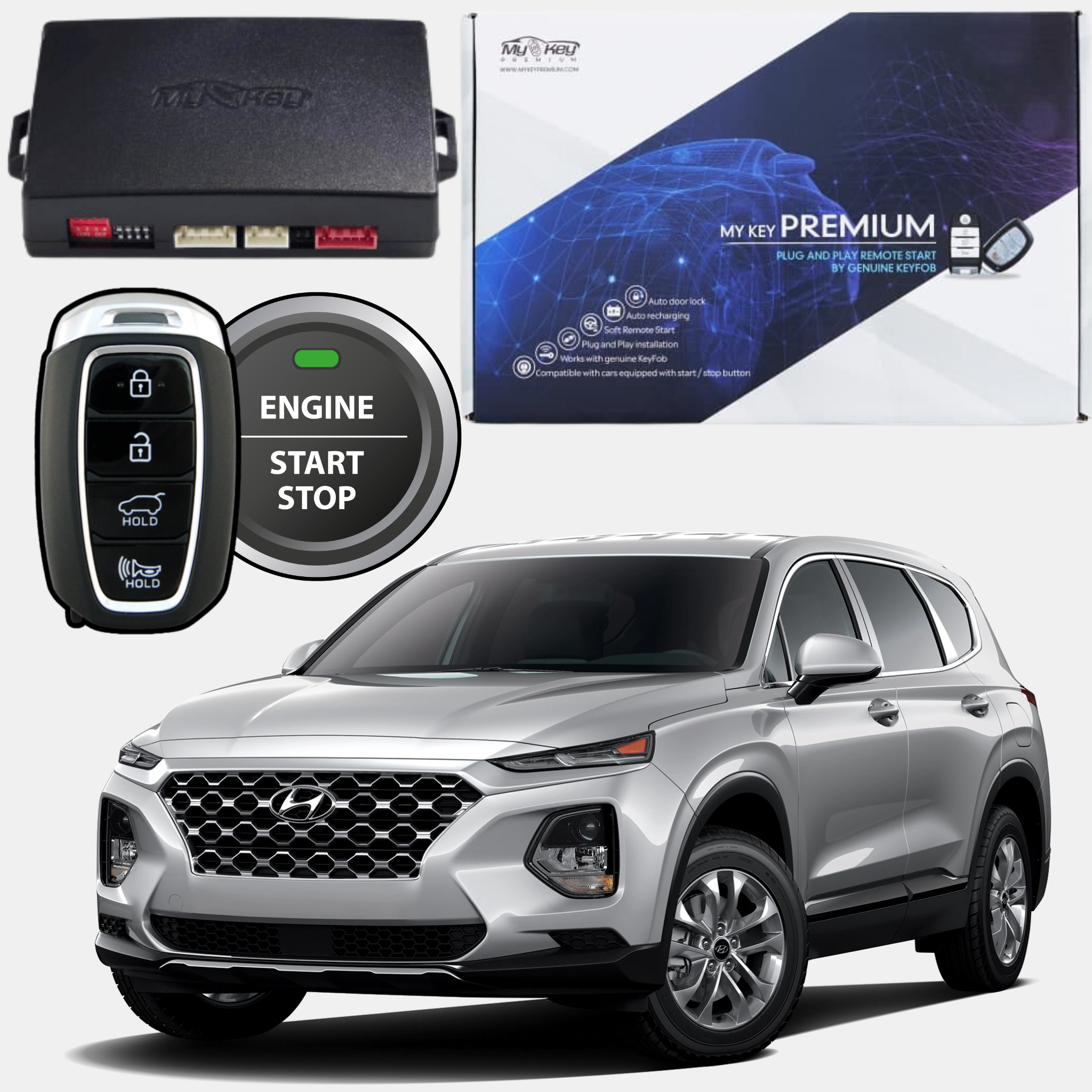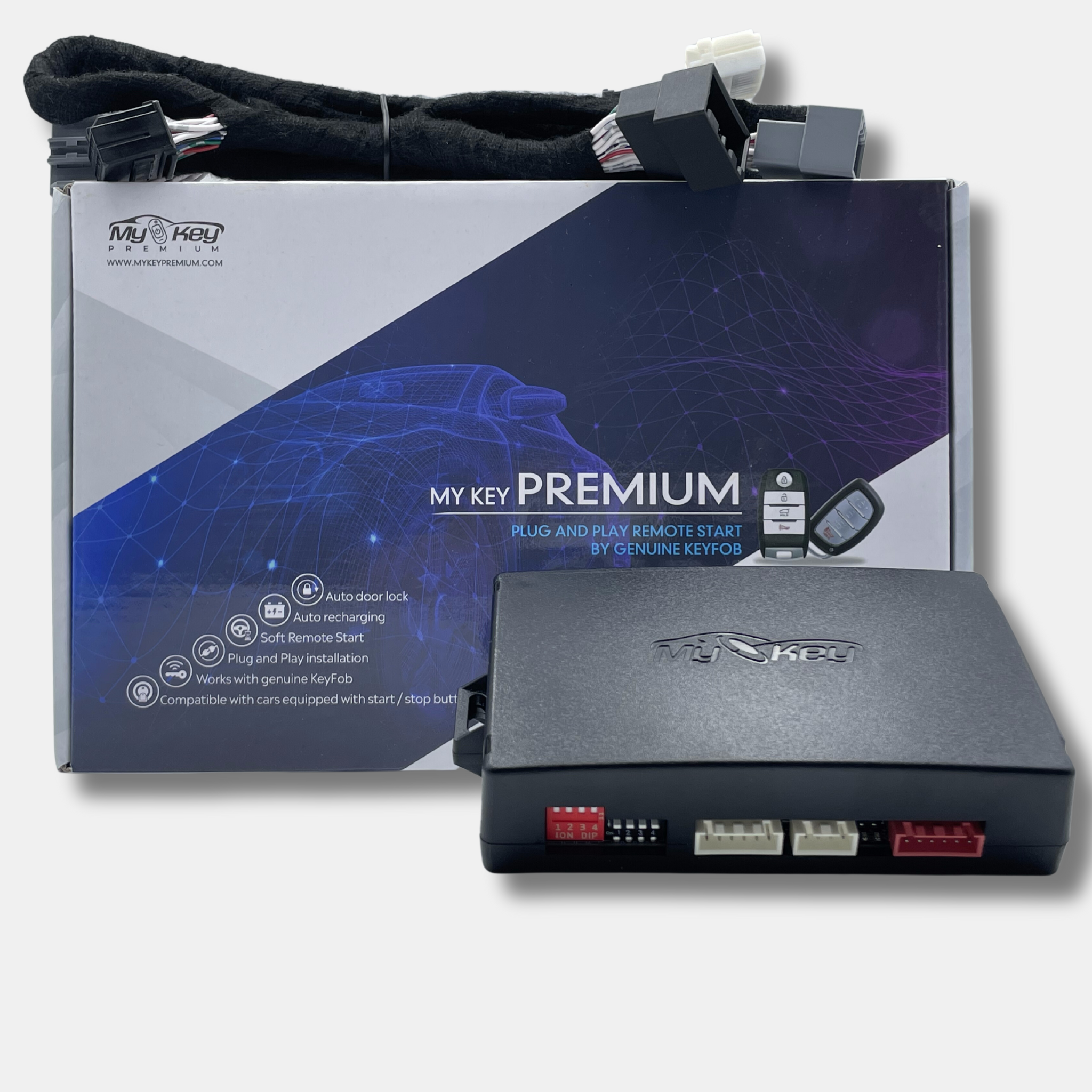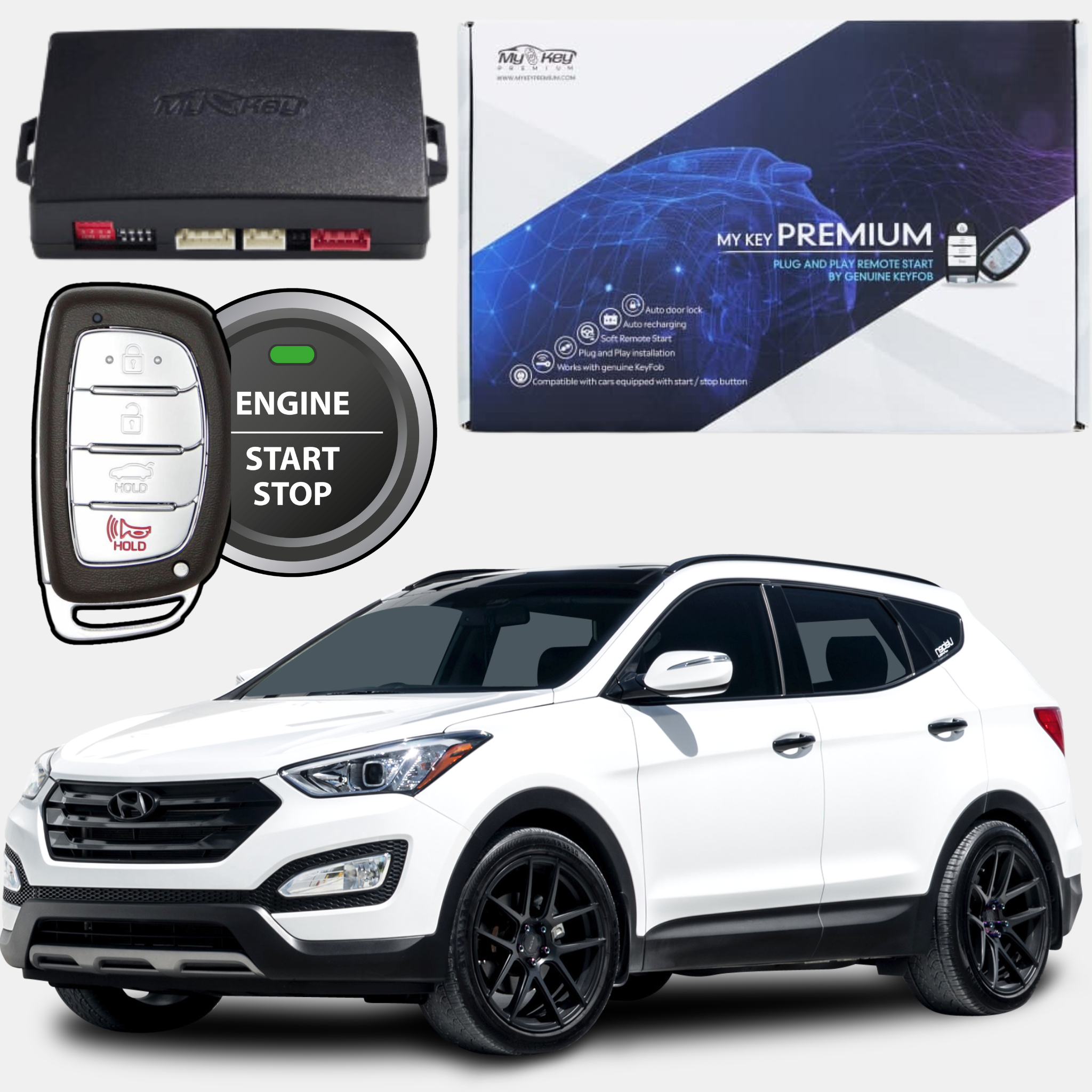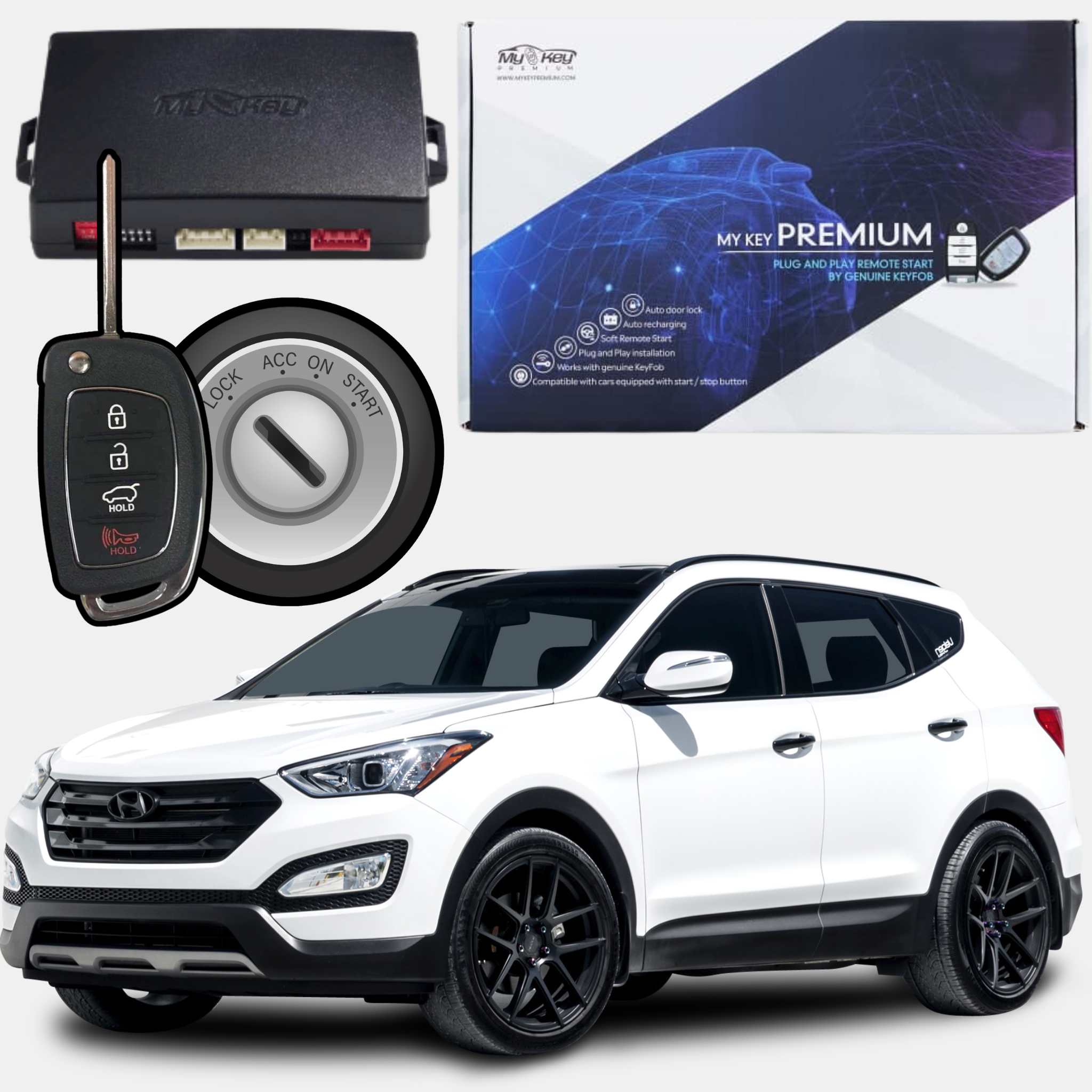 Hyundai Santa Fe Remote Starter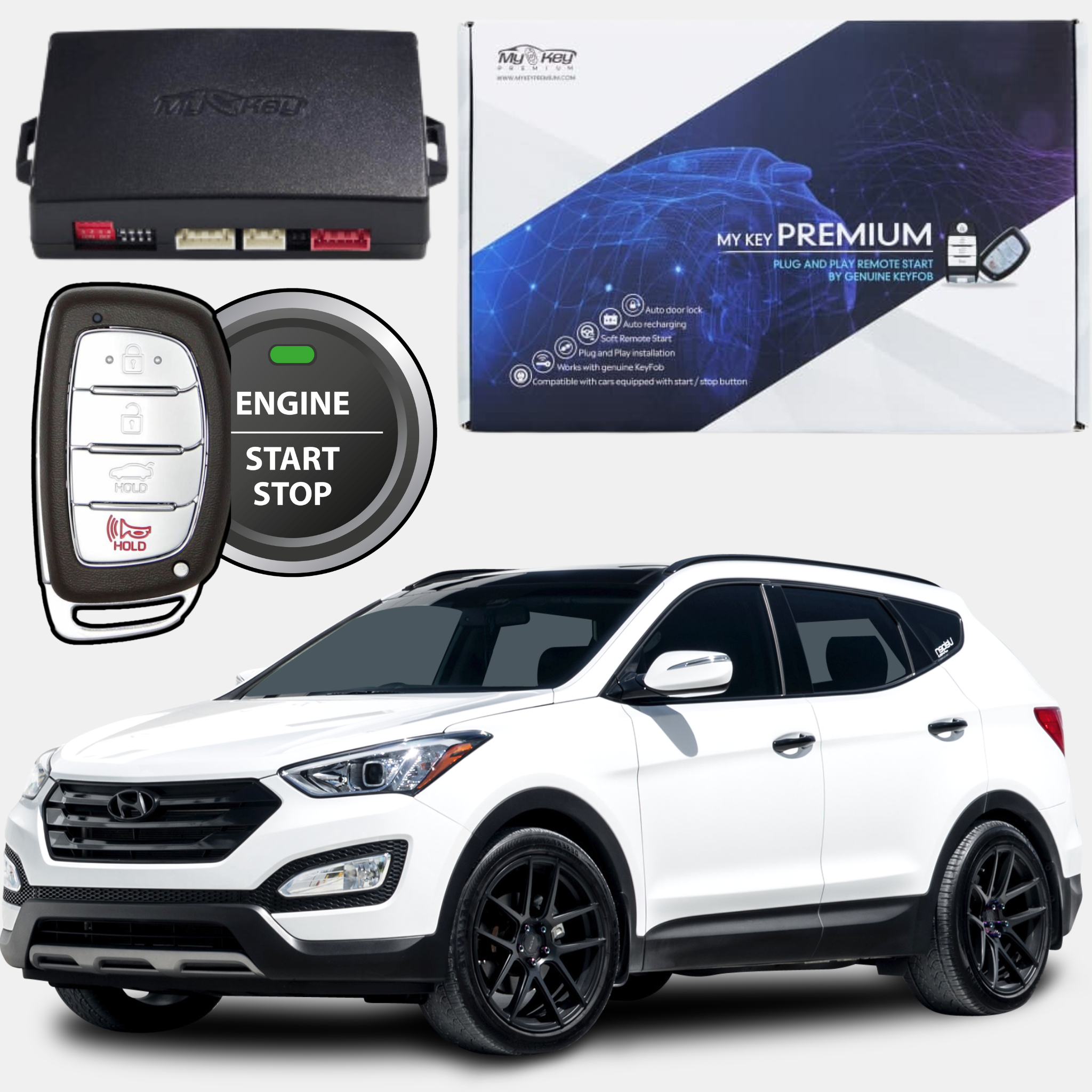 Auto Door Lock
Proximity lock/unlock: This function enables automatic locking and unlocking of the car based on proximity. When approaching the car, it will automatically unlock itself, and when leaving, it will lock itself. This feature is compatible with most car models.
Note: The exact behavior and compatibility may vary slightly depending on the specific make and model of the car.
Remote Engine Start
Remote start : Start your car remotely using your original key fob. Press the lock button twice with a 1-second interval. The car will start, run for 15 minutes, and remain locked. To shut it down, follow the same procedure. The range required to start your car remotely is the same as that needed to lock/unlock it
Turbo timer
Turbo timer: After driving, the turbo timer function keeps the car running for 1 minute after pressing the door button when leaving. This cooldown period helps extend the turbo's lifespan. The car shuts down automatically and remains locked.
Note: Turbo timer is compatible with turbo-equipped vehicles, promoting longevity. Availability may vary by car make and model.
Why Us ?
PLUG AND PLAY
Remote Engine Start -
Auto Start your Hyundai Santa Fe using your Original Key Fob, without requiring extra remotes. 
100% Plug and Play -
No wire cutting or programming required, syncs with your original keyfob
Climate Control -
It remains ON during remote start for optimal comfort in your vehicle
Avoid Dealership fees -
One payment, lifetime product.
DIY installation -
With provided instructional video, saving you dealership fees
Soft start system -
Prioritizes safety and security, allowing the engine to run for 15 minutes with locked doors, and continuing to run even if the door is opened - vehicle will not move without the key fob
Additional feature -
Automatic door lock when you leave the car, it can be activated or deactivated in seconds.
Safe system -
It was made by professionals, it will not harm your electric vehicle as it uses factory frequency only.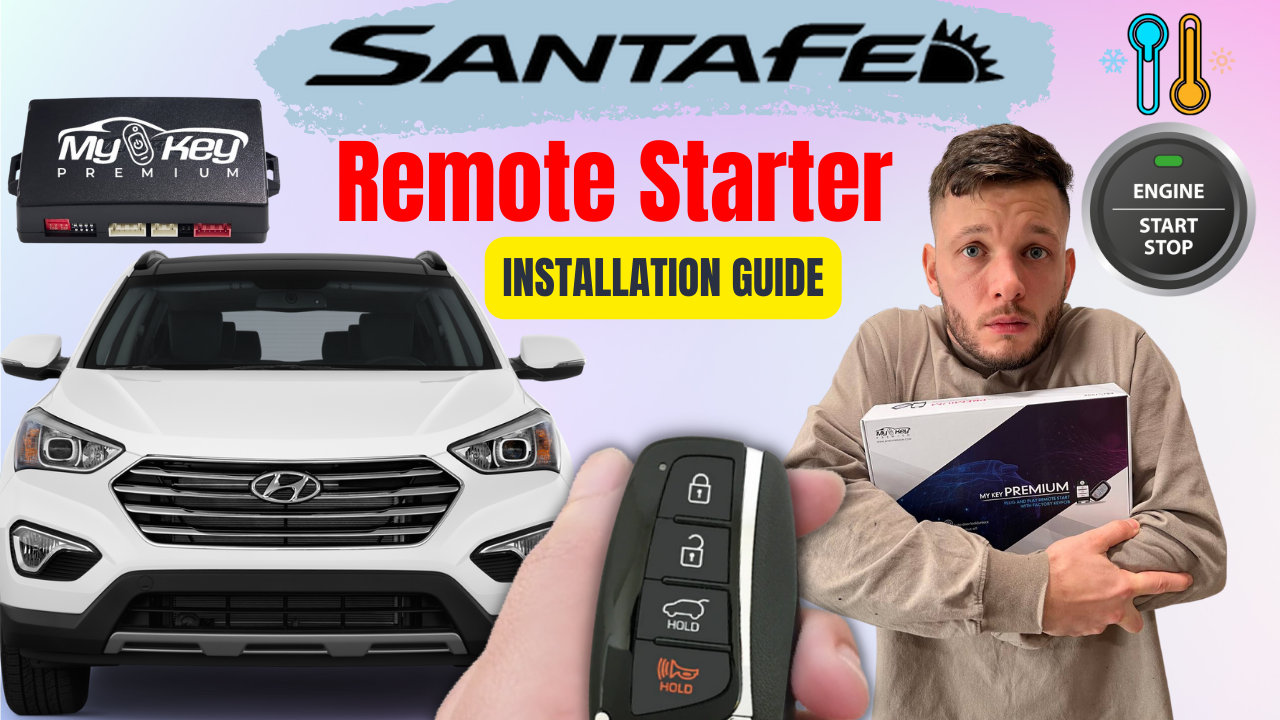 2012~2018 Santa Fe Installation
2019~2021 Santa Fe Installation

FAST SHIPPING
Delivery Time 1 to 5 Business Days

FREE DELIVERY
Free Shipping to USA & CANADA customers
Easy Returns
15 day right of return from the receiving day
1 Year warranty
Free Replacement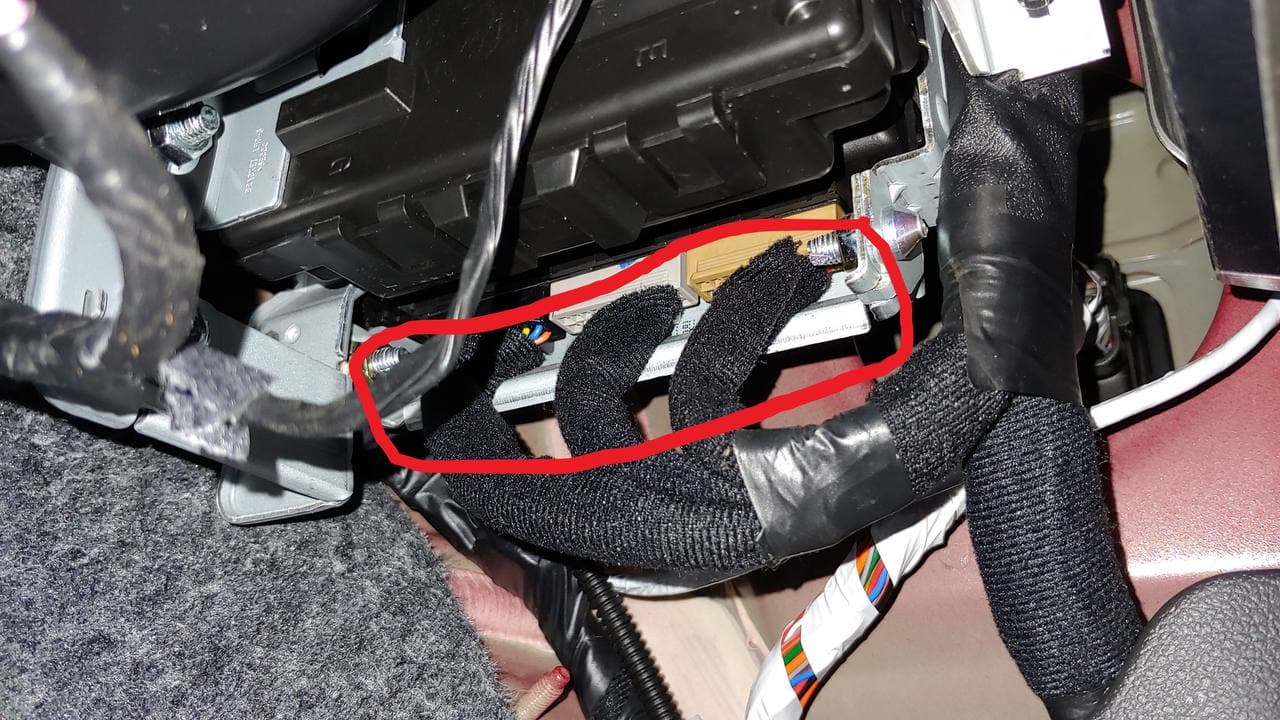 01
CAUTION FOR CANADIAN CUSTOMERS
* Nowhere else, but in some Canadian vehicles that have this metal bracket which blocking CanBus transmitter.
Some customers just simply cut the bracket, but we never ask our customer to do so, only if they feel comfortable doing it.
From us: We are guarantee our product is Organically Clean and never harms your electric system.
01
CAUTION FOR CANADIAN CUSTOMERS
* Nowhere else, but in some Canadian vehicles that have this metal bracket which blocking CanBus transmitter.
Some customers just simply cut the bracket, but we never ask our customer to do so, only if they feel comfortable doing it.
From us: We are guarantee our product is Organically Clean and never harms your electric system.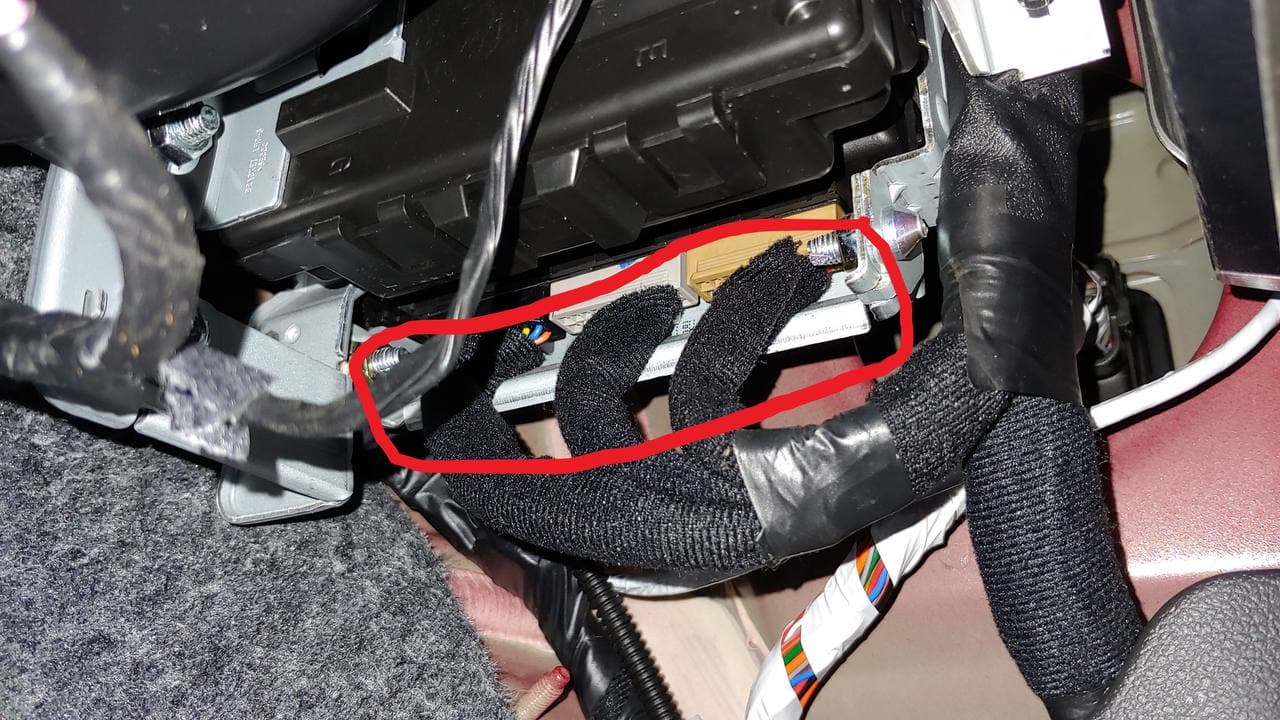 User Manual / Guide
We provide PDF version and Support for all our customers
Download manual
Didn't find your car model? We are in process to make it or if you have any questions feel free to contact us.
FAQ
If you are unable to locate your inquiry on this page, please feel free to reach out to our support team for assistance.
Support
What features should I look for when selecting a remote start kit?

Some features to consider include remote start, proximity lock/unlock and some models have turbo timer.

2. Will the remote start kit work with both manual and automatic transmission cars?

Our kits are designed for use with automatic transmission.
You can check the product description or contact the manufacturer for more information. Most models are only compatible with vehicles equipped with push-button start. However, please note that some remote start kits now offer compatibility with vehicles that have regular ignition start. It is recommended to verify the compatibility specifically for your car model if you have a regular ignition start system.
Can I still use my car's original key fob after installing the remote start kit?

Yes, you will be auto starting your car with your original key fob. 

2. Will I need any special tools or equipment to install the remote start kit?

It depends on the specific model and your level of experience with car installations. Some kits may require tools like a screwdriver and a trim removal (you could find out in our YouTube videos), while others require no tools.
How much does shipping cost?

Yes, we offer free shipping for customers worldwide. .

2. How long does it take for an order to arrive?

It typically takes 1-5 business days for an order to arrive for customers in the USA. Orders are shipped out from Monday to Friday. Its being shipped from NYC.

3. Do you ship internationally?

4. What carrier do you use for shipping?

We use USPS and UPS. The carrier used for a specific order will depend on the destination and shipping method chosen.

5. What should I do if my remote start kit is damaged during shipping?

If your remote start kit arrives damaged, please contact us immediately by email at shop@mykeypremium.com and provide photos of the damage. We will work with you to arrange a replacement or refund as quickly as possible.

6. How can I track my order?

We will send you a tracking number as soon as your order has been shipped. You can use this tracking number to check the status of your order online. If you have any questions about your order status or tracking information, please feel free to contact us.
How long is the warranty period for the remote start kit?

Our remote start kits come with a 1-year warranty, which covers any defects in materials or workmanship. If there is an issue with your kit, we will replace it free of charge.

2. What is your return policy for the remote start kit?

If you are not satisfied with your remote start kit, you may return it within 15 days of receiving it for a full refund. The kit must be in new and unused condition and in its original packaging. If the kit is not in its original condition or packaging, a restocking fee may apply. Please contact us for return instructions and to initiate the return process.
This product is rated 4.9 of 5.0 stars.
It has received 107 reviews.
Great Alternative
2020 Santa fe ,Installing was easy. Just like they described plug and play. Took about 20 minutes to install, although I took longer so I could route the wiring underneath to how I wanted it and keep it hidden. This was a great alternative instead of paying for a yearly subscription to blue link and there is no extra key fobs needed.
Works great!!!
Hooking it up is simple and easy, just unplugging and plugging back in. Only hard part is the location on my 2020 that is REALLY tight to fit my hand in. All together it took under 10 minutes to complete with only a couple swear words because of the tight space. Couldn't be happier with it so far. Love the auto lock and unlock feature also.
Works Perfectly!
The installation was a little tricky as the wire space was very tight. In the end I was able to get it done. The product just works! I also like the other features such as auto lock and unlock. I would recommend this product as an easy remote start solution for my 2019 Santa Fe.
Super easy to install
This unit was so easy to install and it works awesome!!! I've read some reviews complaining about the range but we had it out to 95 yards and it started the vehicle just fine!
Easy install
Hooking up the plugs was easy 10 mins. Mounting box and running antenna wire 15 mins.
Started easy as they said it would. I can be sitting in my house and start my car outside, great for Chicago Winters!!
2015 Hyundai Santa Fe remote start
Fairly easy install- the only slightly challenging parts we're getting to the plugs on the car and then securing the module and wiring once installed. (But neither was a huge challenge. Just needed a couple zip ties for the wiring and I put the module on the "shelf" to the right of the gas pedal). Looking forward to having the remote start on the cold days. I really like the auto lock and unlock feature!
2019 Sante Fe - remote start
Let me start by saying, wow at how easy the install was. Maybe took me 20 minutes. It was very straightforward and exactly as their instructional video says. It works great and my wife loves it. The huge plus is the auto door lock feature as well. We love the fact that it works with the factory remote. I would highly recommend. The range is great to.