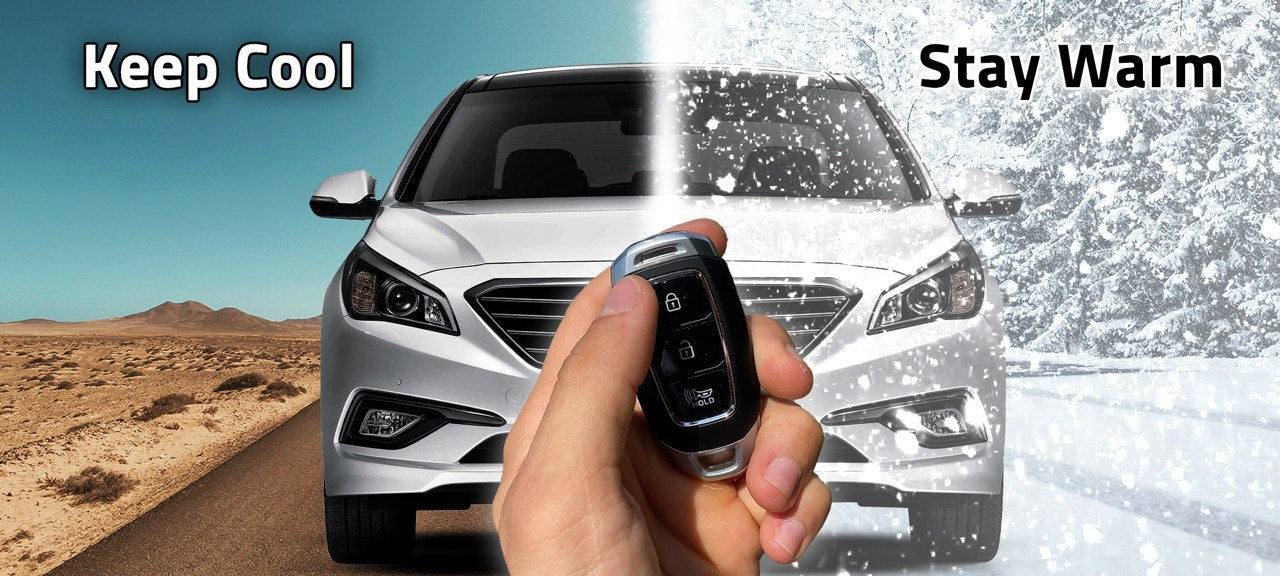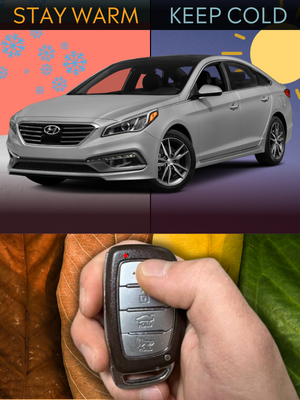 MyKey Premium
Original KeyFob Remote Engine Starter
Why Us ?
PLUG AND PLAY
Engine Start with Your OEM key fob - Double click lock button
ORGANICALLY SAFE SYSTEM - Designed to never harm your electrical vehicle
AVOID DEALEARSHIP FEES - One payment, lifetime product.
PLUG AND PLAY - No cutting/splicing wires/video installation
INSTALLATION - Fast, simple and easy to DIY
*NOT COMPATIBLE WITH MANUAL TRANSMISSIONS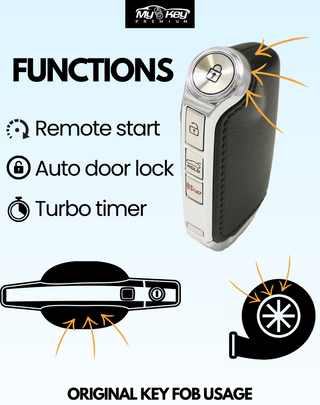 Remote Engine Start
Remote start : Start your car remotely using your original key fob. Press the lock button twice with a 1-second interval. The car will start, run for 15 minutes, and remain locked. To shut it down, follow the same procedure. The range required to start your car remotely is the same as that needed to lock/unlock it
Auto Door Lock
Proximity lock/unlock: This function enables automatic locking and unlocking of the car based on proximity. When approaching the car, it will automatically unlock itself, and when leaving, it will lock itself. This feature is compatible with most car models.
Note: The exact behavior and compatibility may vary slightly depending on the specific make and model of the car.
Turbo timer
Turbo timer: After driving, the turbo timer function keeps the car running for 1 minute after pressing the door button when leaving. This cooldown period helps extend the turbo's lifespan. The car shuts down automatically and remains locked.
Note: Turbo timer is compatible with turbo-equipped vehicles, promoting longevity. Availability may vary by car make and model.
FAQ
If you are unable to locate your inquiry on this page, please feel free to reach out to our support team for assistance.
- What features should I look for when selecting a remote start kit?

Some features to consider include remote start, proximity lock/unlock and some models have turbo timer.

2. - Will the remote start kit work with both manual and automatic transmission cars?

Our kits are designed for use with automatic transmissions only.
- How do I determine if the remote start kit is compatible with my car's make and model?

You can check the product description or contact the manufacturer for more information. Most models are only compatible with models that are equipped with push button start.
1. How long is the warranty period for the remote start kit?

Our remote start kits come with a 1-year warranty, which covers any defects in materials or workmanship. If there is an issue with your kit, we will replace it free of charge.

2. What is your return policy for the remote start kit?

If you are not satisfied with your remote start kit, you may return it within 15 days of receiving it for a full refund. The kit must be in new and unused condition and in its original packaging. If the kit is not in its original condition or packaging, a restocking fee may apply. Please contact us for return instructions and to initiate the return process.
1. What should I do if my remote start kit is damaged during shipping?

If your remote start kit arrives damaged, please contact us immediately by email at shop@mykeypremium.com and provide photos of the damage. We will work with you to arrange a replacement or refund as quickly as possible.

2. How can I track my order?

We will send you a tracking number as soon as your order has been shipped. You can use this tracking number to check the status of your order online. If you have any questions about your order status or tracking information, please feel free to contact us.
Can I still use my car's original key fob after installing the remote start kit?

Yes, you will be auto starting your car with your original key fob. 

2. Will I need any special tools or equipment to install the remote start kit?

It depends on the specific model and your level of experience with car installations. Some kits may require tools like a screwdriver and a trim removal (you could find out in our YouTube videos), while others require no tools.
Our customer support is available 24/7
Average answer time: 5h
Support

FAST SHIPPING
Delivery Time 1 to 5 Business Days

FREE DELIVERY
Free Shipping to USA\CANADA customers
Easy Returns
15 day right of return from the receiving day
1 Year warranty
Free Replacement
Let customers speak for us