Hyundai Sonata Remote Starter
MyKey Premium Remote Starter
Sale price
$309.99
Regular price
- Simple Hyundai Sonata Remote Starter by OEM Key Fob (2x lock)
- HOME INSTALLATION (PLUG and PLAY)
- SOFT START / ENGINE STAY WORKING EVEN IF YOU GET IN THE CAR
- Organically clean system (Made by Korean Engineers)
Hyundai sonata Remote Start Installations
Our module operates through factory frequency and never harms to your electric system. By using genuine settings our module reads all signals related to your KeyFob and CanBus system.
*works only with vehicles equipped with start/stop push button system.
Technical reason: Module reads frequencies directly from button settings.
CAUTIONS FOR CANADIAN CUSTOMERS 
* Nowhere else, but in some Canadian vehicles that have this metal bracket which blocking CanBus transmitter.
Some customers just simply cut the bracket, but we never ask our customer to do so, only if they feel comfortable doing it.
From us: We are guarantee our product is Organically Clean and never harms your electric system.
WORLDWIDE SHIPPING  
Amazing!
The my key premium is amazing! It is so convenient and has never failed me yet. This has exceeded my expectations thus far. I would 100% recommend this to anyone that is interested in getting a remote start for their vehicle.
2016 Hyundai Sonata Sport
Remote starter was very easy to install and works like a charm. I highly recommend this product to anyone that wants a quality remote starter without having to pay a professional to install it.
Quick and easy install works great
I'm going to be getting this for all my Hyundai's. No way will I pay for Bluelink and this remote starter gives you more valuable features! I'm telling all my family and friends that have Hyundai and Kia's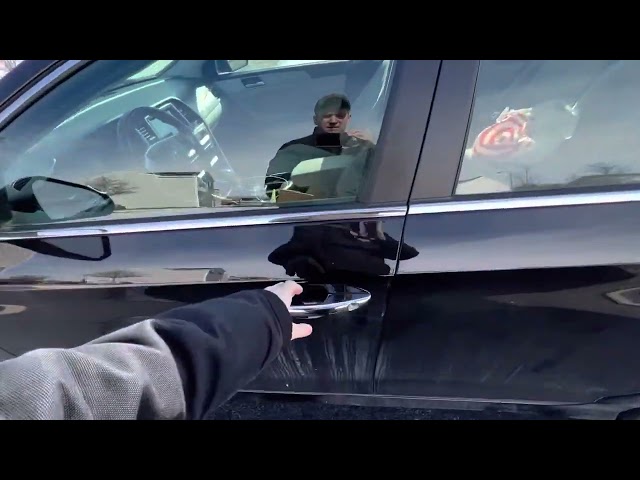 Love It
Install took less than 5 minutes. Ticks away nicely. Been using for 3 months and works every time. Love the lock/unlock feature when you get close to the car.
Highly recommend
Fantastic Product
I bought the MyKey Premium system to replace my stock remote start that Hyundai ended support for. Installation was easy. The hardest part was installing the wire harness for the push button start. I had to remove some additional sections of the dash to get to it. Once I did that, the rest of the installation was a breeze. The car started on my first attempt using my existing key fob. Two clicks of the lock button and that was it. Fantastic product!
Skeptical at first but now I'm so glad I bought it
The cold months began to move in and I just couldn't bear the thought of another winter(4th) without a car starter. I have a push button start and I don't like multiple key fobs, so my only option up until now had been an unlimited range app starter, and with a push button start vehicle the install was an extra $100 and going to be about $600. So for S's and G's I looked to the internet for a "plug and play" solution for my 2012 Sonata, and BOOM! My Key Premium came up in my searches. At first just looking through their site I was skeptical because anyone can write their own reviews or pay friends, etc. So me being a car guy I jump to car forums, where people don't care about your feelings and are brutally honest, and much to my shock everything I read from multiple forums just had nothing but positive things to say. So having some car know how and a 14 day return policy knowing I had time to put it in, I ordered my starter in the late morning I believe, and it shipped that night and I believe I had it day with me living in Utica, NY.
So today I went and I installed my starter. The install was actually fairly easy because I know the car really well and the product matched OEM harnesses perfectly. I popped a few more panels than their video suggested for the push button because I had it previously torn apart for the stereo so I have less screws than the first time removing them, but from what I seen their way will work too, I'm just a bigger dude and can't really get up in their. While the install video wasn't the most detailed video, I've definitely seen worse and it was good enough where I wouldn't lower the rating for it. As far as the box and other cables, that lower panel comes down just like in the video, I followed the order he did with plugging them in. My first time doing it I did not get the 4 confirmation beeps at the end but I unplugged them in reverse order, replugged them back in and on the second try everything worked perfectly. I tucked the box up to the left of the cabin filter, then drilled a small hole in the plastic behind the glove box and zip tied it tight so it holds snug with no vibration.
I'm so happy I pulled the trigger on this, it's very affordable if you don't feel like paying a shop and have some know how or hate the remotes. The quality of the product is good and the install took me about 45 minutes, but like I said I did a little extra and it's about 30 degrees outside lol. If you're searching for an affordable starter you can do yourself, BUY IT!!!
WOW!!!
Bought this for my 2015 Sonata to get remote stArt when Hyundai turned off BlueLink… I was skeptical.. but i have been wow-ex. Works like a charm… easy installation … no cutting, just a few connectors. Honestly, the entire installation took me under 10 minutes. Well designed, awesome functionality… and no extra key fob to schlepp around!